There's no reason to feel overwhelmed by the aesthetic issues you have with your teeth. Here at Dental Design, our veneers make for a simple, quick, and highly effective way to get a more attractive smile, even if you have many teeth with different problems that you want to address. What are your specific issues? Maybe you have cracked or chipped teeth, ones that are misshapen or crooked, discolored, or are poorly-sized. Even wide gaps between teeth are easily remedied with our veneers in Buffalo Grove IL.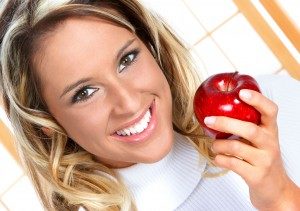 They're thin shells that are put directly in front of your teeth. Porcelain or another tooth-colored material is used to make them from impressions taken by our cosmetic dentist and then delivered to the dental lab. The result is an enhanced smile; one that you will be proud to show off to the world.
Veneers Are Simple and Quick
You will lose a minimal amount of your tooth material in the process of having our veneers in Buffalo Grove IL placed. The reason is so that they don't protrude past your other teeth. We want you to have the most natural appearance possible. You will begin by having an examination. It is important to make sure that you are a good candidate for dental veneers. When the dental lab finishes making your veneers, you will return to have them fitted. If any adjustments are needed, they will be taken care of before the final bonding is done.
It is important that you feel comfortable with how they feel and look, because veneers are a long term answer for the concerns you have with how your teeth look. Don't settle for teeth that are not up to the standards you want. Veneers make it possible for you to feel confident of your smile. Call us right now and book an appointment to get started.