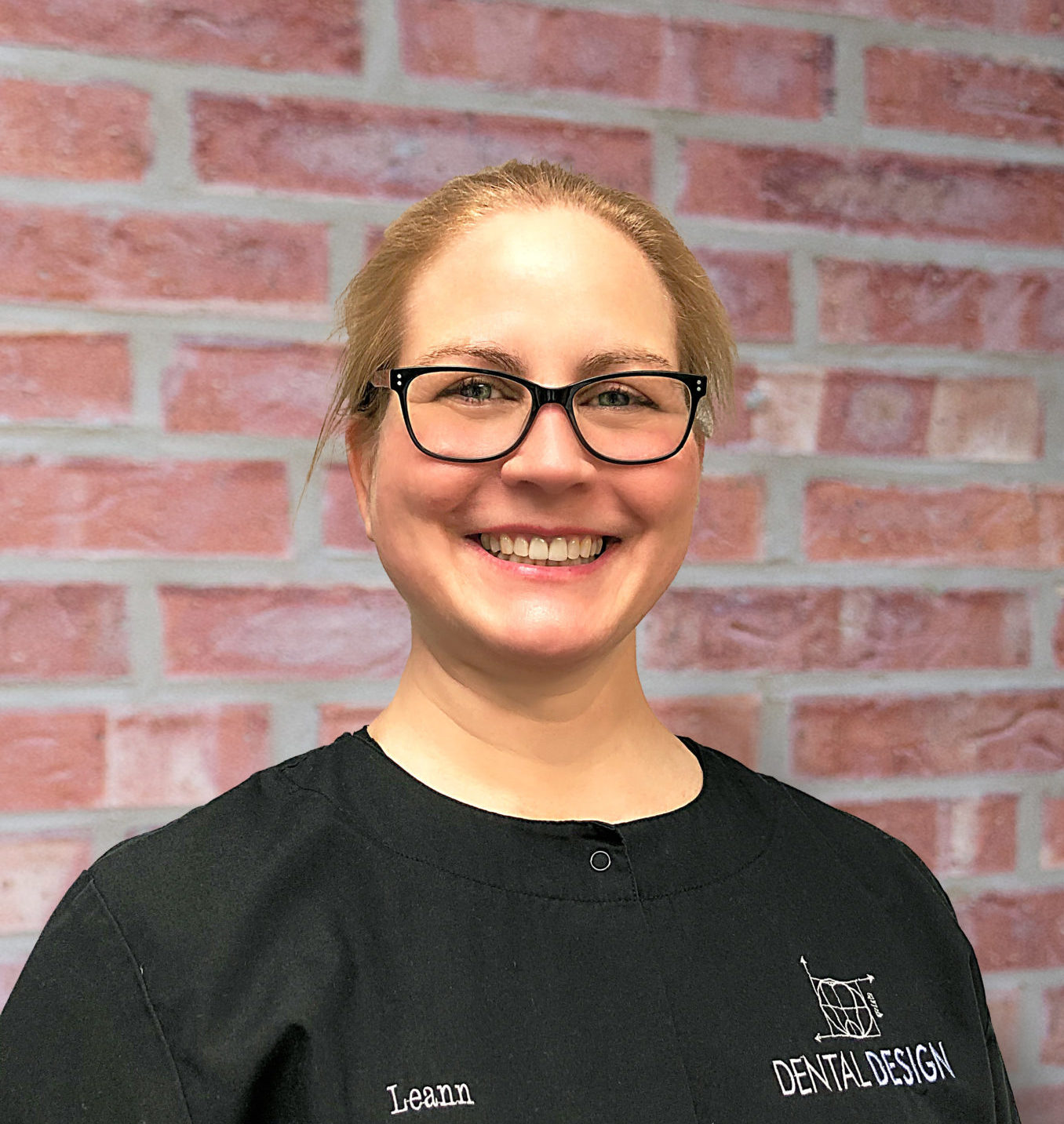 Leann M.
Dental Assistant
I am a certified Dental Assistant with 36 years in the Dental Industry. I love my career and am always excited to see my patients. I care for my patients deeply and want to make their experience as smooth as possible. I want them to leave the office with a satisfied smile. I love working alongside my colleagues because they are very motivated and inspire me to do better.
In my spare time I like to ride my bicycle, scrapbooking and spending time with my children.
My advice to all is to spend money wisely, compliment friends and strangers and browse for worthy causes.
"Visiting Dental Design is always a very pleasant experience. Their commitment to punctuality, friendly reception, and excellent dental care will always make this practice the choice for my family."
"Great office, really attentive and sensitive to your needs whether they be financial or concerns about the procedures."
"Everyone was extremely accommodating and helpful. I broke a crown over the weekend and they were able to get me in within an hour of my calling the office."
"Wonderful practice. My family loves this dentist. Dr. Gelman has wonderful personality, great with little kids. Accommodate our busy schedules and same day appointments if needed."
"Dr. Shulkin is a kind and gentle guy and was able to explain what course of treatment was appropriate for me and all of the options clearly."