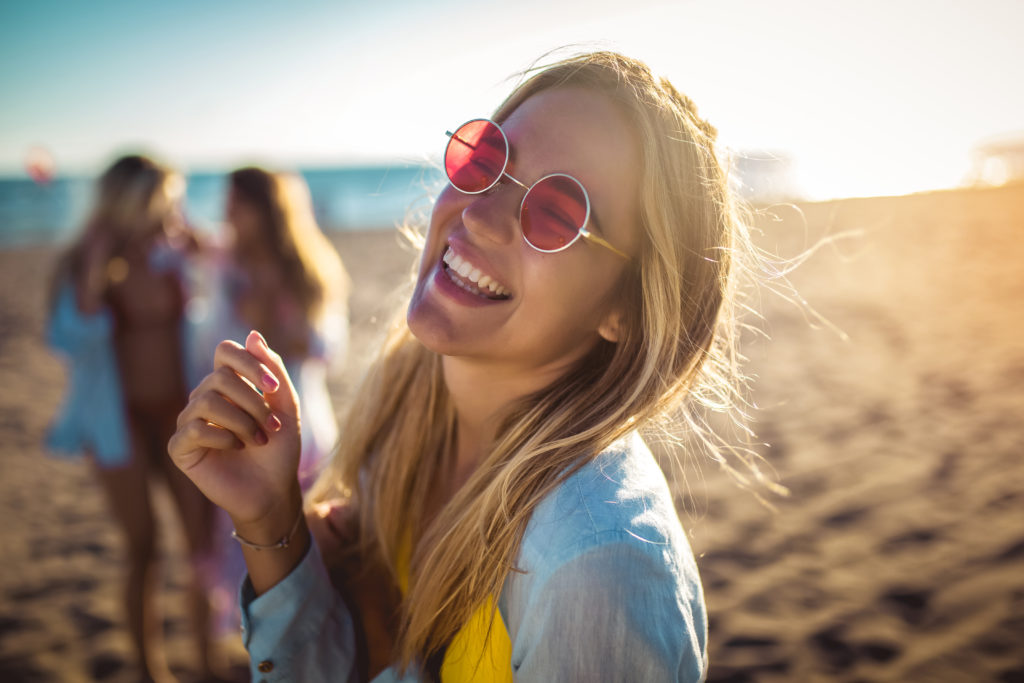 Top Tips For A Healthy Summer Smile
The summer season has arrived! And after a long spring of being quarantined and cooped up, many of us are anxious to embrace all that summer has to offer. We all love picnics, baseball season, time by the pool, and campfires in the evening. But let's be honest, we sometimes forget the importance of keeping our smiles healthy during the summer. After all, it's a time to be carefree and often easy to let our good oral hygiene habits slip. Let's dive into some top tips for a healthy smile all summer long.
Stay Hydrated
When the temperature rises, we can often become dehydrated easily. As a result, our mouths can dry out and cause an increase in dental decay. Remember to stay hydrated by drinking water throughout the day. You want to choose water over sugary beverages because the sugars and acids in soda, juices, and sports drinks will increase the risk of getting cavities. Another thing to avoid is chewing on ice. The force from the hard ice can cause fracture lines and even chip your teeth.
Choose Healthy Snacks
While children (and some parents) are home for summer vacation they often want to snack throughout the day. Be mindful to keep healthy options in your home. Wash and cut fresh vegetables and fruits so they are readily available to enjoy. Limit sugary and gummy pre-packaged snack foods. Here are some healthy snack options to try:
Apples
Baby Carrots
Celery
Hummus
Whole Grain Pretzels
Cashews
Popcorn
Cheese Sticks
Keep Up With Oral Hygiene
It is easy to become lax with oral hygiene when we're on summer vacation. For kids, they may be sleeping in and not brushing if they are just staying home for the day. Or they may be staying up later and forget to brush before bedtime. Adults can also slip into a lax oral hygiene routine especially when vacationing out of town or camping.
It is vital to reducing bacteria in the mouth to brush and floss at least twice a day. Not only does good oral hygiene prevent decay, but it also improves your immune system and keeps your heart healthy. Don't be a stranger to the dental office either. Summer is a great time to visit the dentist for your routine preventive dental care.
Mouthguards
If you like to stay active in the summer, it is a great idea to invest in a mouthguard. Some people tolerate an over-the-counter mouthguard. However, at our dental office, we can make custom-fitted mouthguards. A custom-fitted mouthguard will be more comfortable to wear and tolerate. They are worn to prevent teeth from chipping while playing traditional sports and doing other outdoor activities like mountain biking and skateboarding. Mouthguards also protect the jaw joint from possible trauma.
SPF For Your Lips
Last but not least, don't forget SPF protection for your lips. Oral cancer can occur on the lips and corners of the mouth from lack of sun protection. Most chapsticks have SPF included in the ingredients but you can also purchase specific lip protection from sunblock makers.
Your smile is sure to be healthy all summer long if you embrace these top tips. If you have any questions or would like to schedule a dental appointment, contact Dental Design.