I have some exciting news to share with you!
Since many of you have asked what my future plans are, I am happy to announce that I am joining forces with Dr. Asher Gelman and Dr. Glenn Shulkin—two caring and competent local dentists—to bring you an even wider array of services and state-of-the-art dental care.  Our team will come together under the new name of Dental Design, since every aspect of the dental care we provide will be designed with you in mind in a precise, purposeful, and personal manner. This new team will help me continue practicing dentistry in my current schedule, for many years to come.
I have spent a significant amount of time over the last year getting to know both Dr. Gelman and Dr. Shulkin, and I feel fortunate that they are joining our family.  You can rest assured that our philosophies around dental care are very similar. Like me, they are attentive listeners and compassionate educators who are committed to building trust, while being sensitive to your needs and wants. To that end, allow me to introduce our new dental team:
Asher Gelman, DMD, has been practicing dentistry on the North Shore for more than 6 years.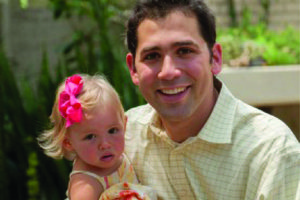 He earned his doctorate from the University of Pennsylvania School of Dental Medicine where he was awarded the Academy of Dental Materials Student Award for Excellence and the Alpha Omega International Dental Fraternity Award for Undergraduate Scholarship. He continued his post-doctorate training in a General Practice Residency at the James J. Peters VA Medical Center, an affiliate hospital of The Mount Sinai Medical Center in New York City, where he gained extensive experience in dental implantology and prosthodontics. Prior to attending dental school, Dr. Gelman graduated summa cum laude from Yeshiva University with a B.A. in Biology.
Dr. Gelman has conducted research in modern aesthetic dental ceramics and presented that research before the International Association of Dental Research. His techniques have been published in Journal of Prosthetic Dentistry. Drawn to dentistry both for its creative and technical aspects, Dr. Gelman has a passion for cosmetic and implant dentistry
Originally from New York, Dr. Gelman now lives with his family in Skokie. In his free time he enjoys playing guitar, brewing beer, discussing super heroes with his 5 year-old son and chasing after his 3 year-old daughter.
Glenn Shulkin, DDS, was a charter member of the Board of Directors of the International Academy of Laser Dentistry (1990).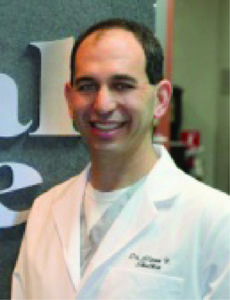 He is a Fellow of the American Academy of Laser Dentistry, a member of the American Dental Association, the Chicago Dental Society, the Illinois State Dental Society, the Alpha Omega Dental Fraternity, the International Society of Laser Dentistry, the American Society of Lasers in Medicine & Surgery, the American Academy of Dental Group Practice, the Academy of General Dentistry, and a graduate of the Dale Carnegie Institute.
Dr. Glenn received his Bachelor and Doctorate Degrees in dental surgery from the University Of Illinois College Of Dentistry, after attending Indiana University majoring in Chemistry. Dr. Glenn remains committed to delivering the highest quality dentistry and has earned hundreds of hours of continuing education by attending dental courses and seminars annually.
Dr. Glenn was born and raised in a family with a long history in the dental field.  He is a resident of Buffalo Grove, where he lives with his wife, Janice and their two children, Brad and Amanda. He is the president of The Dental Store in Schaumburg which is a second-generation, family-run dental practice with over 50 years experience.  For fun Dr Glenn enjoys spending time with his family and friends, working out, playing golf, and traveling.
The addition of our new doctors will also allow us to offer you the convenience of both expanded hours, including nights and weekends, as well as more comprehensive dentistry, right here in our office. I am confident that these changes will provide you more flexibility and convenience, while maintaining the same high level of service you have come to expect. I look forward to personally introducing you to the newest members of our team.
I am excited to continue to provide you and your families with excellent dental care and look forward to seeing you soon!
With my warmest wishes,