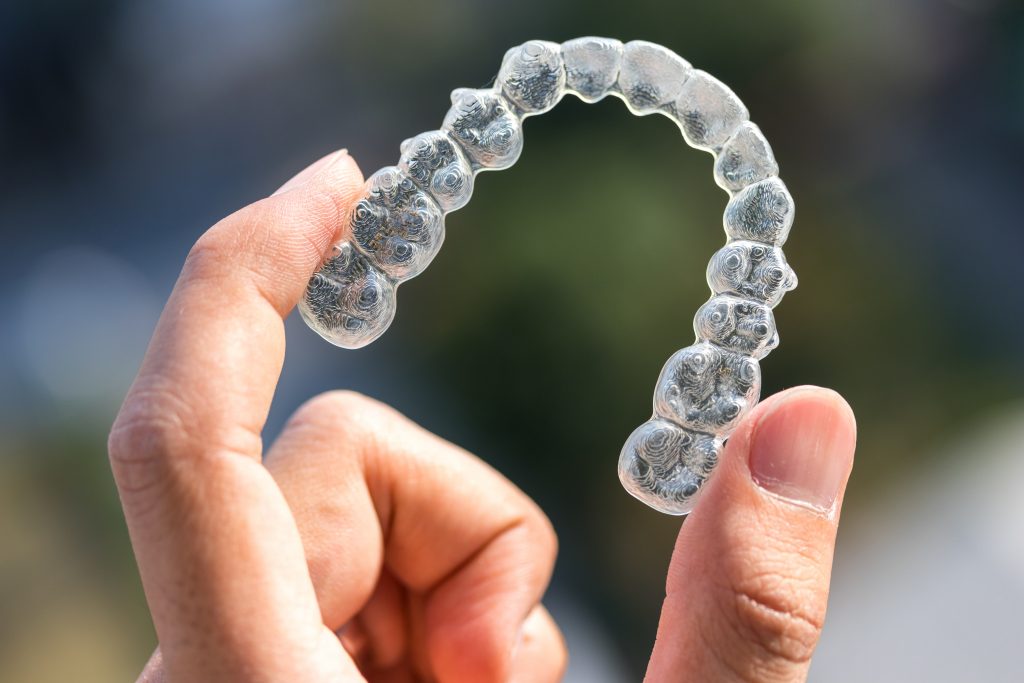 The time has never been better to explore the option of Invisalign, clear aligners, to straighten your teeth. Invisalign has been around for over two decades. The first patients started treatment in 1999. Since then, over 3 million patients have successfully completed orthodontic treatment using Invisalign technology. The most frequent question we hear is, "Is Invisalign really better than traditional braces when it comes to straightening my teeth?" The answer is YES! It is the best option and it is for everyone.
The Difference
Traditional braces require metal brackets, metal wires and rubber bands to move teeth. On the other hand, with Invisalign there are no metal brackets or wires. The aligners are virtually invisible, others cannot tell you are straightening your teeth. The clear aligner trays are made of a smooth BPA free plastic which slowly moves teeth.
Because there are no metal brackets or wires to trap food and debris, Invisalign patients are able to clean their teeth much easier than traditional orthodontic patients. This also means less risk of decay and decalcification on teeth with brackets and wires. When it comes to oral hygiene, the clear trays are easily removed for regular brushing and flossing. Traditional orthodontic patients do not have the luxury to remove their bands and wires each time they need to brush their teeth.
More Reasons Patients Love Invisalign
Less Office Visits: With metal braces, patients are required to visit the orthodontist every 4 weeks. For patients wearing Invisalign they only have to visit their dentist every 6 to 8 weeks, saving them time.
More Comfortable: Wire braces tend to cut and tear lips and cheeks. Invisalign clear aligners are custom made to fit snugly over the teeth and are smooth and soft. Invisalign applies less pressure on teeth verses traditional braces which uses greater force to shift teeth.
No Food Restrictions: The aligners are removed during meal time. As a result, this allows you to eat all the foods you love while straightening your smile, no restrictions. Patients in braces have many restrictions on their diet (no chewing gum, no sticky foods, no chewy foods, no crunchy foods, no hard foods and no foods you directly bite into).
Faster Results: Invisalign straightens teeth in 9 months to 1 year. Metal braces take an average of 2 years to finish treatment.
Who Can Get Invisalign?
Invisalign is for everyone. Children as young as 6 years old can begin Invisalign Phase 1 to make room for adult teeth. Teenagers are excellent candidates to correct overbites, under bites, crowded teeth, and gaps in teeth. Adults who had traditional braces in the past also benefit from a touch-up with Invisalign. Even first time adult patients who are looking to improve their smile, correct misaligned teeth, or just have better bite function are ideal candidates for Invisalign. Successful treatment has also been completed on patients in their sixties and seventies. No matter your age, a beautiful straight smile is always an option with Invisalign. Finally, schedule an appointment at Dental Design and find out more!