While everyone understands the importance of dental hygiene, few among us truly understand just how large of an impact poor dental hygiene might have on the body at large. Oral negligence can give rise to a whole mess of maladies that might affect far more than the mouth.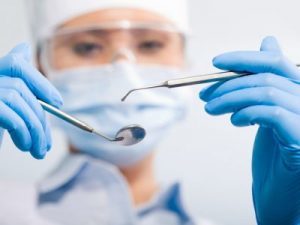 At Dental Design, the number one patient preferred Buffalo Grove dentist, a dedicated team of dental health professionals is not only well aware of just how important a clean mouth can be, but is well equipped to tackle even the most terrible dental emergency. If a long, healthy life is something you and your loved ones wish to attain, Dental Design is a great place to start.
At Dental Design, the patient is the top priority. That is why every patient receives a thorough consultation before any manner of treatment might be decided on. Our dental health experts will listen to your primary concerns, conduct examinations, and evaluations of the head, neck, mouth, and gums, all while using your dental and medical history as a guide to determine the best course of action for each individual patient. It is that kind of commitment to comprehensive and personal care that has made Dental Design the area's top Buffalo Grove dentist.
Once a treatment plan has been decided on, the crack team at Dental Design is equipped to employ every manner of modern dental medicine to ensure that each patient receives the most cutting edge care the marketplace can bear. Preventive care, to cosmetic dentistry, root canals, and everything in between, Dental Design is as complete as any patient might hope to find. Even in the event of extreme dental emergencies, Dental Design is here to help. Why sacrifice something so precious as your overall health by neglecting such a vital bodily passageway. Don't wait, call Dental Design today.