Do you need a dental crown to strengthen or restore a tooth? If so, you may be putting this treatment off because you do not want to spend a lot of time going to and from the dentist's office. Usually it takes several visits to the dentist in order to get a dental crown. But at our dental practice, Dental Design, patients can get crowns in a day in Buffalo Grove or traditional dental crowns – whichever they choose to receive.
At our office we are very happy to be able to offer patients the option of getting crowns in a day with CEREC crowns. Just one of our expert dentists is Dr. Laren J. Garfield.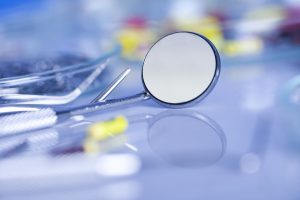 He will be able to tell you more about our CEREC crowns which are a great treatment option for many of our patients. If you do not want to have to make several visits to our dental's office in order to get a dental crown, you can come to our practice for dental crowns in a day where you can have your dental treatment and get your dental crown all in one short office visit.
A crown is a dental restoration that covers a tooth. A crown can be used to strengthen a tooth, improve the look of a tooth, prevent a tooth from becoming cracked, or restore a tooth after root canal therapy. At our practice, some patients choose to get traditional porcelain crowns, even though they call for the patient coming for several office visits. However, many patients enjoy getting CEREC crowns in a day at our dental practice. Using computerized technology, pictures will be taken of the tooth that needs the dental crown, and then the crown is actually milled right here in our office. The actual milling time is generally less than 15 minutes, and you can watch as your own tooth restoration is being created! With CEREC crowns in a day, you can have your dental work performed, and leave our office with your new permanent crown completely intact. You will not need to return to our office at all regarding this particular dental treatment. CEREC crowns are made possible by CAD/CAM computer technology. If you would like to meet with our buffalo grove dentist to get dental treatment as well as CEREC crowns in a day, contact us for an appointment.