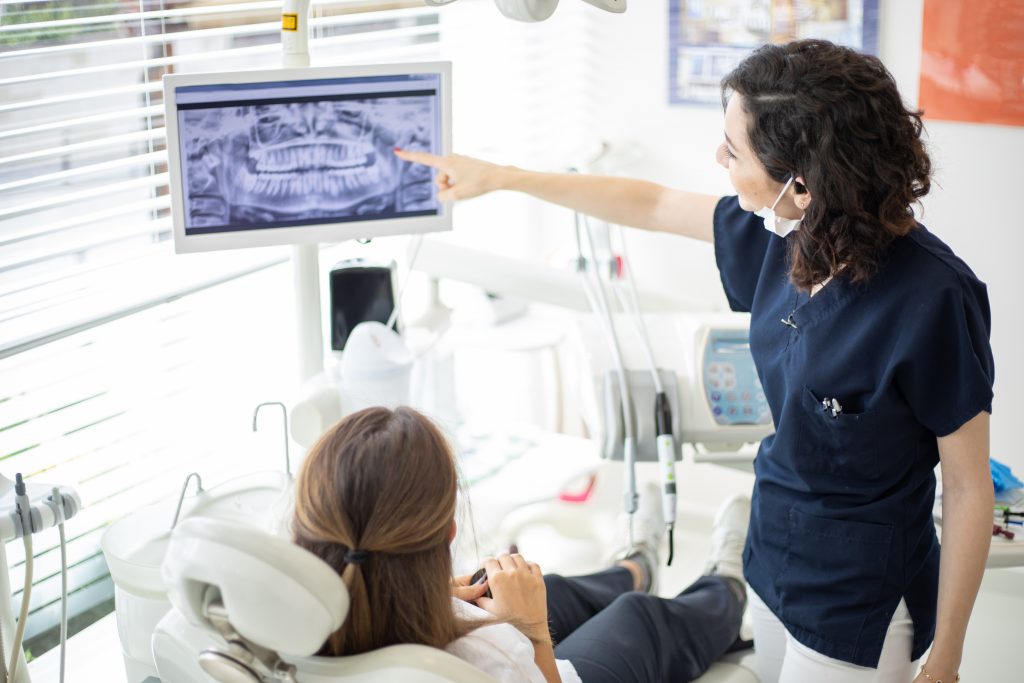 Has it already been 6 months since your last dental cleaning and exam? If so, you may be due for your next appointment with our Dental Design family dentistry team. Dental cleanings and exams bring a number of benefits to patients of any age and biannual appointments are usually recommended. Why are these appointments so crucial to your oral health? What can you expect out of your next dental appointment in Buffalo Grove? Continue reading on to learn more from our Illinois dental team and see how you can ensure your smile stays fresh and healthy!
What is Involved in a Dental Cleaning?
Patients of all ages can benefit from regular dental cleanings, including small children. Our team ensures that comfort and safety always remain a priority. For this reason, speak with your dentist regarding sedation dentistry options for small children or individuals who might have a difficult time sitting still for a prolonged period of time. Your dental hygienist will use a variety of small dental tools, such as a mirror and scaler, to effectively remove any debris and plaque from the surface of your teeth and gums. If the buildup of tartar is present, they may need to use additional tools to safely remove the debris. They will thoroughly floss between the teeth and gums and may recommend a fluoride rinse to help provide additional protection to your teeth. Finally, your hygienist will clean and polish each individual tooth to leave you will a fresh smile!
What is Involved in a Dental Exam?
Dental exams provide your Illinois dentist with the opportunity to look for any issues or hidden conditions that may be prevalent in your smile. Your dentist will examine several different things and may focus on the following:
Check up on past restorations
Examine the mouth for any signs of infection or disease
Provide an oral cancer screening and schedule follow up testing if needed
Your dentist may also take a series of x-rays to examine what is beneath the surface. If your dentist has previously diagnosed you with any issues, they will take the time to check on the progress and make any needed changes to a treatment plan. This also provides you with the time to discuss with your Buffalo Grove dentist any cosmetic or restorative treatments you may be interested in learning more about.
What are the Benefits to Regular Appointments?
Regular dental cleanings and exams are a vital way to keep up with your oral health. These appointments are not only for when you feel there is a problem but are essential for patients every 6 months. In addition to providing you with a thorough clean, dental cleanings help to lower your risk of infection and cavities. Buffalo Grove dental exams help to ensure your smile stays healthy and free of disease. Is your family in need of dental cleanings and exams in the local area? Then contact our Dental Design team to book your next appointment with our friendly staff and see for yourself the benefits of maintaining a healthy smile!